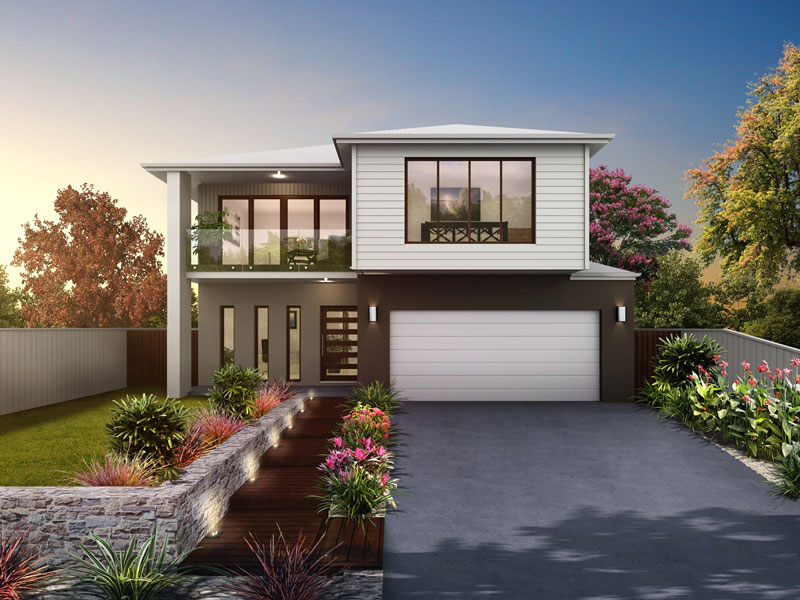 We built our first home with Bold Living, and we would recommend them to anyone. We were anxious about building as everyone says how stressful the process is. Our experience with Bold was the complete opposite. Bold took all the stress out of building and we couldn't be happier with the result.
During the sales process, Arlia was great. She was so responsive and answered all our questions (being first home buyers – there were a lot!). We weren't the easiest customers, but Arlia never made us feel like we were asking stupid questions, and we definitely never felt pressured. She met all of our requests and special circumstances, when other builders couldn't. Arlia went above and beyond during the sales process.
The design and colour selection phase was also a stress-free process. When we weren't sure about a decision or wanted advice, Bronwyn from the Evolve Design Studio was always happy to give her opinion on what would look the best – and we are so happy with how the colours turned out on our finished home. We changed our mind on some things after the initial selection, and Bold were happy to make the changes without charging us.
The actual build flew by … the Property Pro app was great because we got weekly updates on the progress of the build. All the trades did a great job, and we couldn't find faults during the final inspection of our new home.        Our site supervisor was very organised, thorough and made handover a breeze. Thank you to everyone at Bold for building our first home. We are over the moon with how it turned out, and would recommend Bold to anyone looking at building a new house.
A and P Dreise – Caloundra
Read MoreRead More